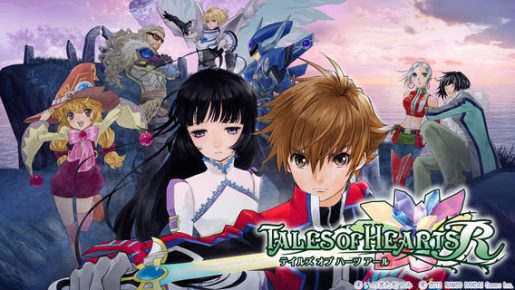 For quite sometime, the PlayStation Vita has seen a drought of quality JRPG games ever since Persona 4 Golden came out. Since then, many fans of the genre are hoping that a good JRPG game will be released soon and alas – it did as Bandai Namco finally decided to localize Tales of Hearts R for the PlayStation Vita. Being a remake of the DS version that was released only in Japan, expectations are quite high as Tales of Hearts R is the first Tales game to hit the portable device in North America that is not from Nintendo. As someone who has played a majority of the Tales game, Tales of Hearts R gave me mixed reactions – it's a good game but it disappoints at the same time as it's the weakest one in the series yet.
Tales of Hearts R follows the story of Kor Meteor, a character who can wield a Soma, a special kind of weapon that is created from Spiria derived from strong individuals. In the game, Spiria is some sort of an alternate world where it holds the emotions of each individual. Whenever an individual's emotion is not in its normal state, someone who can wield a Soma can enter their Spiria and defeat whatever creature that alters their core. Kor's journey begins with the fateful encounter with Kohaku Hearts and his brother Hisui, who are running away from Incarose, an evil sorcerer. The reason as to why they're being chased is a mystery at the beginning of the game but meeting up with Kor turns things upside down. By then Kohaku gets attacked by Incarose, her Spiria gets invaded by a creature named Xerom, and thus forcing Kor to save her Spiria. While trying to save Kohaku's Spiria from going bad, Kor accidentally damages it, scattering it across the world. Feeling responsible for Kohaku's spiria, Kor embarks on a journey to recover the pieces. In his journey, he will meet up with different interesting people that will aid him and Kohaku in search for Spiria shards.
Comparing the story of Tales of Hearts R to other Tales game like Tales of Xillia 1 and 2, I'm sad to say that the story in Tales of Hearts R is disappointing. The pacing of the story is somewhat slow and as you play through the game, the story gets very predictable. The premise of the story isn't as interesting as the other Tales games and there are moments when I'm playing that I get bored and wish that I can fast forward the story. As for the characters, they lack in personality and essence that make them likable. I'm not saying it's a bad game at all, but if you have the patience to see the game through the end, you will get to enjoy it as the story gets better at the later parts.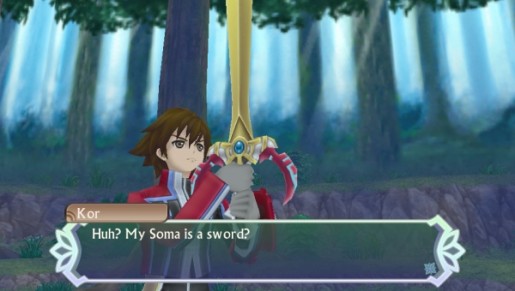 While the story is not as good as other Tales game, Tales of Hearts R excels in its combat system. Similar to other recently released Tales game, the combat system in Tales of Hearts R is the same with a few twists. You are still free to roam around the battlefield and attack with the X and O button. Control wise, they are the same but what makes Tales of Hearts R's combat system better is the Chase Link where it allows your characters to chain up attacks and do a finishing move when a series of combo attacks are done. Unlike in other Tales game where you can win a fight by spamming the X and O button, it doesn't work like this in Tales of Hearts R. You will need to form a strategy when it comes to attacking and defending in order to win.
To win battles easy, you must spend time fighting enemies to gain experience points and level up. Just like the leveling system in Tales of Xillia, you will get points for each level that you get. These points will increase the character attributes that makes your character stronger. There are five categories that you can put your points into and it all depends on what build you want for your character. For example, if you want Kor to be a caster instead of a fighter, you will spend your points on Belief, Mettle, and Sincerity category under the Soma option as that will increase Kor's TP and unlock skills that allow him to be a caster.
Tales of Hearts R Review

,