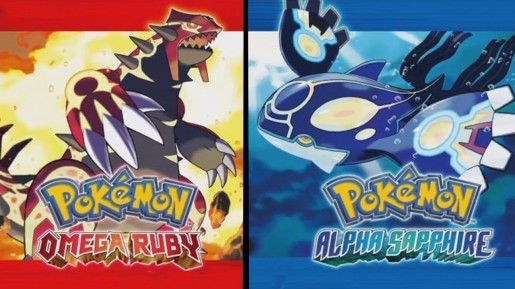 Pokemon Ruby and Pokemon Sapphire are my two favorite Pokemon games of all-time. Knowing that the two games have been remade for the 3DS made me jump for joy. Now that the game has finally released worldwide, I must say that revisiting the Hoenn region again has never been so fun as it's gives nostalgia to veteran Pokemon players. The game also adds more content to play as it's packed with extra stuff to do right after beating the Elite Four.
Pokemon Omega Ruby and Alpha Sapphire offers the same core content of the original games back in 2002. You will go on a journey in the Hoenn region where your task is to become the Pokemon Master by defeating eight gym leaders and the Elite Four. After you've done all tha and you become the Pokemon Master, the new stuff in Omega Ruby and Alpha Sapphire opens up like the Delta episode, a chance to capture tons of Legendary Pokemon, and many more.
The big change in Omega Ruby and Alpha Sapphire are the visuals. Inspired by the engine used in Pokemon X and Pokemon Y, the ones that you will see in Pokemon Omega Ruby and Pokemon Alpha Sapphire will be similar. Bustling cities like Rustboro, Mauville, and Sootopolis have been recreated, making it more lively and colorful to look at. For someone who has played Ruby and Sapphire before, seeing the many cities remade in X and Y engine puts a smile in my face as it looks fantastic on the Nintendo 3DS. Those who noticed that the towns in the original games look small, they have been made bigger in Omega Ruby and Alpha Sapphire.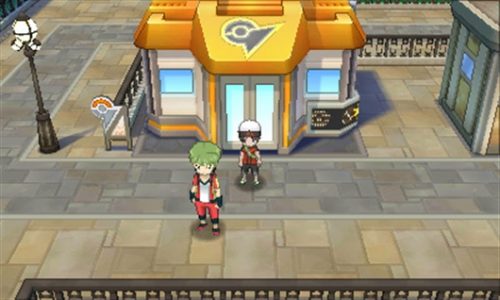 In addition to towns being remade, character models are also remodeled. Characters like Professor Birch, May, the gym leaders, and Wally look fantastic in this remake. They all pop out very well on the Nintendo 3DS and seeing them remade with a much precise look is awesome. As for the effects in battle, they all have been adopted from Pokemon X and Pokemon Y, which is not bad as those look awesome.
Omega Ruby and Alpha Sapphire gets a lot of inspiration from X and Y, as both games have adopted several new features to make both games somewhat modern. Features like the Player Search System, Pokemon Amie, and Super Training have all been integrated in the newly updated PokeNav Plus. The bottom screen may be overcrowded but all of the new features that are integrated in this game are really useful, especially the newly added DexNav where it alerts you of a Pokemon that you can sneak behind and fight. When players spot a Pokemon in the grass, they can sneak behind, fight, and catch them if they wish. The Pokemon that you encounter in the field may hold special abilities or item. It's really important to make use of the DexNav if you wish to catch a "good breed".
Aside from the upgraded PokeNav, Omega Ruby and Alpha Sapphire also improved the Berry Map. Since Berries are essential to create a PokeBlock for Pokemon to use in contests, being able to see what part of Hoenn have the berries are very helpful. Since Omega Ruby and Alpha Sapphire have contests, players will be making use of the updated Berry Map to create a "useful" and "healthy" PokeBlocks that your Pokemon can use. With the PokeBlocks, you can increase your Pokemon's beauty and other stats that will make them more competitive when you use them in contests.
Pokemon Omega Ruby and Alpha Sapphire Review

,