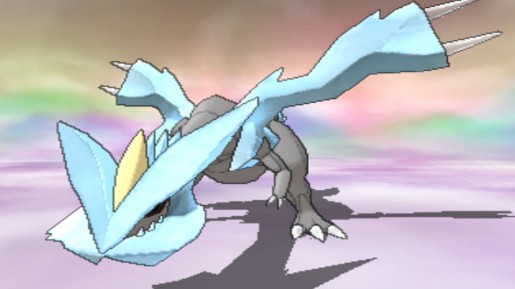 For gamers who have played Pokemon Black 2 or Pokemon White 2, you might remember Kyurem, one of the legendary Pokemon that is attainable in the game. Well, if you are getting Pokemon Omega Ruby or Alpha Sapphire, you will be pleased to hear that Kyurem is obtainable in the game.
Just like in any other Pokemon games, catching a Legendary Pokemon will be tough and most probably will take time. If you, however, have a Master Ball still, you can catch Kyurem very easily!
Catching Kyurem
If you have both Reshiram and Zekrom in your team, a new area near Fallarbor Town will open up, giving you an opportunity to catch Kyurem. Once you have both Legendary Pokemon in your party, find the new area called Gnarled Den- it's located behind Mt. Chimney.
Once you are inside the Den, you will find a portal. Approach it and you will fight Kyurem.