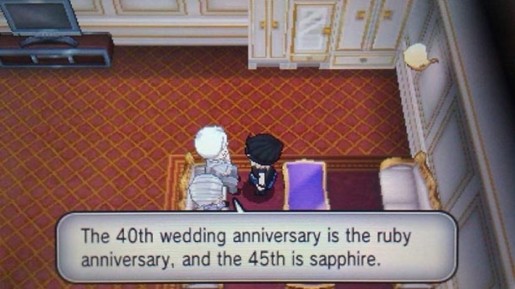 Apart from contests, the Secret Bases previously introduced in Ruby and Sapphire makes a return, although they are now called Super Secret Bases. While the name has changed, it's the same one as before where you can have our own mini house and decorate them as you wish. Thanks to the 3DS QR function, you can download other people secret bases through QR.
Content wise, there are a lot of new things added in this remake. Aside from the core content that I've mentioned above, there are a lot of things that you can do right after the Elite Four. The new Delta episode in this game adds a little story to the origins of Mega Evolutions and of course, both Deoxys and Rayquaza will be featured in this episode. As for the Legendary Pokemon, a lot of them from past games like Dialga, Palkia, Ho-Oh, Lugia, and Zekrom are all catchable in the game.
Since Pokemon X and Y introduced Mega Evolutions, Omega Ruby and Alpha Sapphire will have them. This time, a lot of new mega evolved Pokemon will be available, including the legendary Groudon and Kyogre. There are so many Mega Evolution stones scattered throughout Hoenn and if you're patient enough to look for them, you can have a team full of Mega evolved Pokemon.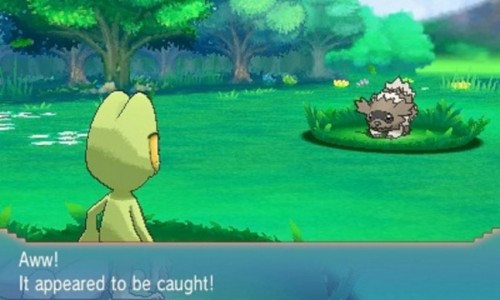 Gamers who are hoping Omega Ruby and Alpha Sapphire will offer something new like what Pokemon X and Pokemon Y did will be disappointed. Since both games are remakes and a lot of new features are simply adopted from Pokemon X and Y, don't expect any unique innovative features that will reinvent the series. The same kind of gameplay that is apparent in all Pokemon games is still here. If you find other Pokemon games boring, your opinion on this one won't change.
If there's something that I really love about Pokemon Omega Ruby and Alpha Sapphire, it would be the ability to soar into the sky. Aside from the traditional Fly ability of a flying type Pokemon, you can now soar into the sky and explore Hoenn right in your very eyes. When soaring into the sky, you can land at any place you've previously visited. With this awesome feature, you can fight Legendary Pokemon that are hidden throughout Hoenn!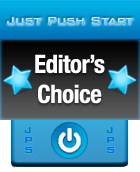 Pokemon fans who have played Pokemon X or Pokemon Y several months ago will find Omega Ruby and Alpha Sapphire to be quite similar when it comes to its aesthetics. The overall presentation and design of this game is identical to X and Y, although the story and the locales are quite different. Being a remake, Omega Ruby and Alpha Sapphire will please a lot of veteran fans who have played the original games back in 2002. With its original content intact and a lot of new content that are being added in this game, Pokemon fans will definitely have to pick this up.
[Editor's Note: Pokemon Omega Ruby and Alpha Sapphire was reviewed on the Nintendo 3DS platform. The game was provided to us by the publisher for review purposes.]
Pokemon Omega Ruby and Alpha Sapphire Review

,