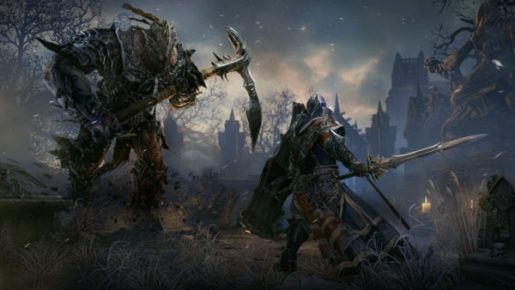 Following the release of Lords of the Fallen last week, CI Games announced today that new DLC will be coming sometime this Winter.
The new DLC is called "Ancient Labyrinth" and will focus on puzzles and exploration as well as challenging fights with undead demons. Expect it to arrive on Xbox One, PC via Steam, and PlayStation 4.
Ancient Labyrinth will contain:
– A powerful ancient Lord, a magical foe who changes his powers continuously throughout the battle, keeping players on their toes
– A new location, The Library, filled with puzzles, environmental riddles and history of Harkyn's world
– A new puzzle-based gameplay mechanic
– An all-new quest centered around the story of immortal, powerful demons
– Side-quests and NPCs with an agenda that affects the war between human and demonic realms
– New armor and weapons

Once installed, Ancient Labyrinth can be accessed through a new door found within the game world.
Check back with us near the release date for our coverage.