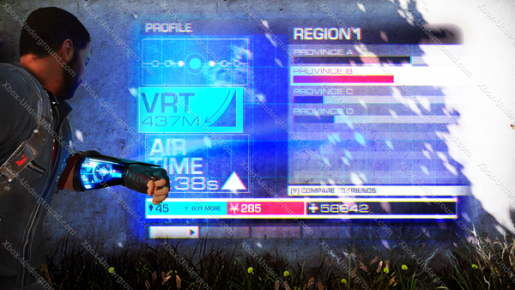 A small number of screenshots have hit the internet today for Just Cause 3, a followup to Avalanche's 2010 open-world experience. Courtesy of the folks at Xbox Underground, multiple screenshots have arisen from an internal testing for the game that show off the UI and other elements.
While Just Cause 3 is still a work in progress, a number of assets seem to be in high quality forms. An FPS meter on a couple of pictures shows a sub-30 framerate, hinting at a target of 30 FPS at release. In addition, there seems to be the usage of diamonds that is used as an in-game currency to rent/purchase new equipment and vehicles. Given the addition of a method in game to purchase more of this currency, it could be speculated that real money will be used to top up in Just Cause 3.
You can check out the remainder of the alleged screenshots for Just Cause 3 below. While not officially announced by Square Enix or Avalanche Studios yet, the rumor of a franchise sequel has been long running for quite some time.