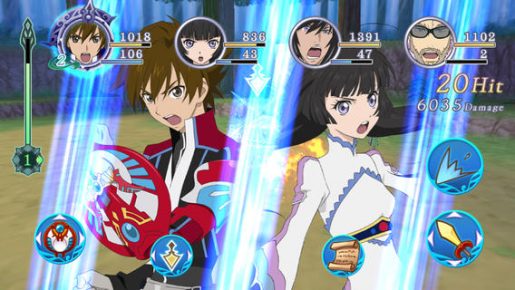 With the PlayStation TV hitting stores early next week, Bandai Namco is pleased to announce that Tales of Hearts R will be compatible with the device when the game launches on November 11th.
In addition, Bandai Namco also announced a special pre-order promotion as well as Digital Limited Edition for Tales of Hearts featuring six stylish costumes for gamers to enjoy at launch. The DLC bundle offers a classic TALES OF costume set with outfits paying tribute to games like Tales of Symphonia, Tales of Graces f, Tales of the Tempest and Tales of Vesperia. Fans who pre-order the physical copy of Tales of Hearts R from GameStop or EB Games will receive the DLC content as a digital bonus offer while supplies last.
Please note that the Digital Limited Edition will be available to purchase on the PlayStation Network from the game's launch on November 11th until the end of November. Check back with us near the release date for our review of the game.