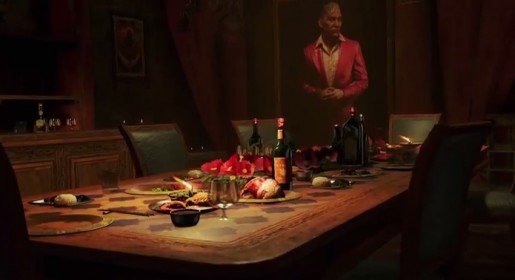 As part of a small collaboration with Childish Gambino, Ubisoft has released a visceral trailer for Far Cry 4.
The Childish Gambino song used for the trailer is Crawl, a piece that melds nicely with the brutal action and destruction that Far Cry 4 will soon be known for. Language, blood, explosions, and more will all be revealed in this collaboration trailer. Childish Gambino is the pseudonym for established actor and comedian Donald Glover.
Far Cry 4 will launch in North America on November 18th on both PlayStation consoles, both Xbox consoles, and PC.