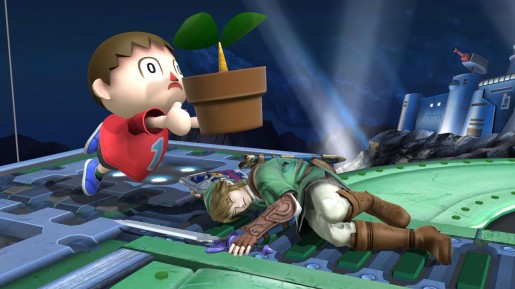 In the product listing for Super Smash Bros for WiiU, Amazon has revealed two possible new additions that were not present in the 3DS version.
The first new feature is the return of a stage creator, last seen in Super Smash Bros Brawl. With the more powerful WiiU console, there could possibly be a robust selection of tools and materials to work with when designing stages on the Gamepad.
Secondly, Amazon has mentioned a possible 'board game mode.' Given Nintendo's long-running streak with the Mario Party franchise, there's no telling what Miyamoto might have up his sleeve.
The multiplayer showdown** you know and love is now on the Wii U console! Take on all comers as Mario, Mega Man, Sonic, and more gaming greats. Or tap an amiibo* to the Wii U GamePad controller to train it up by battling with or against it. You can even pit your amiibo against a friends' to see how your training methods stack up. Whether you're creating stages on the GamePad, competing in challenges crafted by Master Hand and Crazy Hand, or outwitting your opponents in a brand new board game mode, there's no doubt that the ultimate Smash Bros. game has arrived.
Super Smash Bros for WiiU will launch in North America on November 21st, the same day as the Amiibo figurines. In the mean time, you can check out our review on the 3DS version of Super Smash Bros.