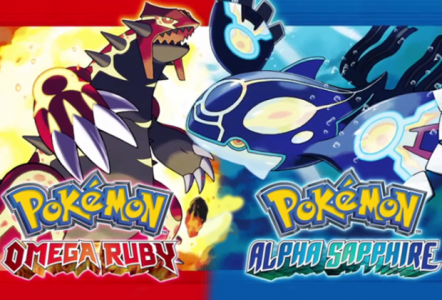 The Pokemon Company finally revealed today the release date of the much awaited demo for Pokemon Omega Ruby and Alpha Sapphire for the Nintendo 3DS.
Fans looking forward to try out Pokemon Omega Ruby or Alpha Sapphire will have an opportunity to download the demo as early as October 21st. According to The Pokemon Company, the Special Demo version will give players a glimpse of that adventure coming on November 21st, including the chance to battle with Sceptile, Blaziken, or Swampert and seeing their Mega-evolved forms in action!
To obtain the Special Demo Version, players first need to obtain a serial code and head to the Nintendo eShop on their Nintendo 3DS or Nintendo 2DS device to download the Special Demo Version.

Pokémon fans who have a Pokémon Trainer Club account and have opted to receive the Pokémon Trainer Club Newsletter will receive a serial code for the Special Demo Version when the newsletter is emailed to them on October 21. Get a Pokémon Trainer Club account at no cost at Pokemon.com by October 19 to receive the October 21 newsletter and Special Demo Version serial code. Pokémon Omega Ruby and Pokémon Alpha Sapphire are sold separately beginning November 21.