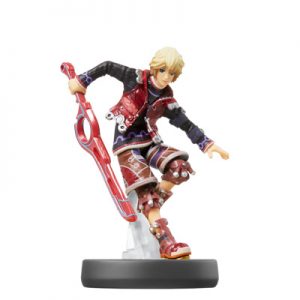 In a similar marketing strategy to allow Xenoblade Chronicles be exclusive to one retailer, Gamestop secured the exclusive rights to sell the Shulk Amiibo when it launches next year.
Dated for February 1st, 2015, Shulk will be a part of the third set of Amiibo figurines to launch, joining Rosalina and Toon Link. This date may very well be a placeholder, as Nintendo has not confirmed dates beyond 'Early 2015'
Shulk, similar to other Amiibo figures, will be priced at $12.99 in North America. He is currently available for preorder on Gamestop.com with in-store preorders to arrive in the near future.