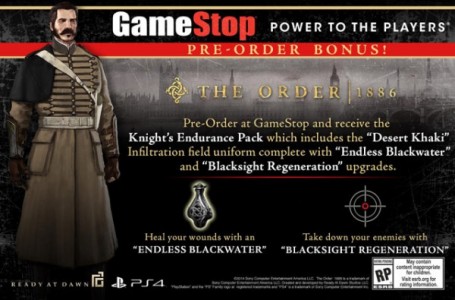 Gamers who pre-order The Order: 1886 at their participating GameStop stores will receive exclusive DLC when the game launches early next year.
The Knight's Endurance DLC pack will be available to those who will pre-order the game at GameStop. In the DLC pack, it will include the "Desert Khaki" infiltration field uniform, as well as the "Endless Blackwater" and "Blacksight Regeneration" upgrades.
The Order: 1886 is due out for PlayStation 4 on February 20th, 2015. Check back with us near the release date for our review and coverage of the game.