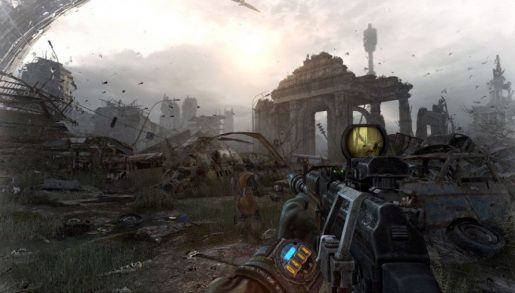 One of the best things about both Metro games are the sound. To make a successful survival-horror game, one of the things that is needed is an awesome soundtrack. Throughout both games, players will hear some of the best soundtracks in a survival-horror game. The tunes used to build up that scary atmosphere is there and it works quite well in both of these games. Prepare to experience a scary atmosphere as you go through dark tunnels, and eerie environments on the surface. It's recommended that you use headphones or a good sound system to fully experience what 4A Games wants to deliver to its fans.
Since the survival-horror genre is somewhat dying with the abysmal release of Resident Evil 6 a few years ago, both of these Metro games will revive the fading genre. Both games aren't the best survival-horror games, but it's good enough for fans of the genre to play. In over twenty hours of creepy adventure that players will experience in both games, it's important to know when to conserve ammunition and go all crazy with the enemies. In this game, there are several difficulty modes and each poses a challenge. The higher the difficulty, the better it is to those who want a true survival-horror experience. Just in this version, players will have an option to play in one of the two new difficulty modes: Survival or Spartan modes. In Survival Mode, the game is modeled after Metro 2033, having more limited supplies and ammunition, slower reload speeds and tougher enemies. Spartan is more of an action-oriented mode, which is very close to the style of Last Light.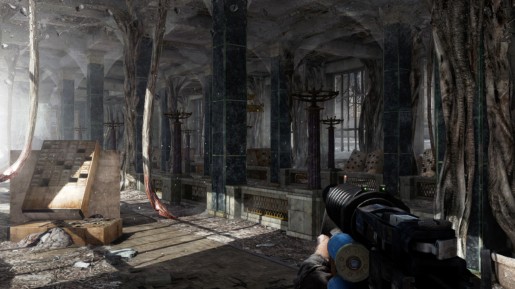 Apart from the two modes, all of the DLC released for both games are included. Gamers who played Last Light, but never got a chance to play its four DLC packs that 4A Games released, they now have a chance to in Metro Redux. The DLC will further expand the replayabililty, allowing gamers to prolong the fun. The DLC is quite good, a;though it's only recommended for fans who love Last Light.
Metro Redux is a title that PS4 or Xbox One owners need to get if they haven't experienced any of the two titles. The game offers a solid survival-horror experience that is sorely missed for a very long time. It's not the best one out there, but it's good enough to play as we all wait for the next "good" one. As for those who have already played both games in the past, there is not much to see aside from better visuals and the included DLC. Really, it's a good game , but I don't see a reason why people who have played it before need a second playthrough.
[Editor's note: Metro Redux was reviewed on the PlayStation 4 platform. A copy was provided to us by the publisher for review purposes.]
Metro Redux (PS4) Review

,