As the first brand new Legend of Zelda title released on consoles in three years, Nintendo surprised everyone by announcing a partnership with a third-party company to develop a brand new Wii U exclusive. Fans were apprehensive after how critically panned the releases on the Philips CD-i. Team Ninja had shown they were competent enough to develop a Metroid followup, although that one was just as divisive across its fanbase. Can Team Ninja and Omega Force show that they have the magic to make Hyrule Warriors shine, or is this just one piece short of a new heart?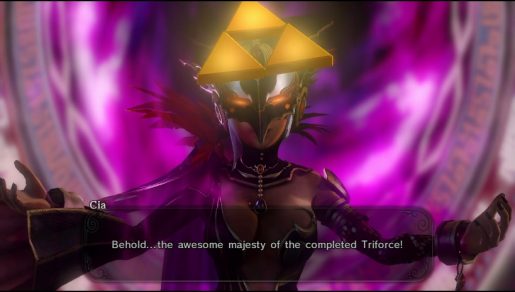 Hyrule Warriors starts with a new spin on the tried-and-true Zelda formula. Princess Zelda has disappeared and an evil force has sought out taking control of the Triforce for their own darker ambitions. That antagonist in question is the sorceress Cia, a witch whose strong feelings for Link and jealousy manifest themselves into something far more twisted, especially with Ganondorf's corruption. From then on, Link and his camaraderie journey out across multiple dimensions/timelines to track down Zelda, defeat evil, and restore balance to the kingdom of Hyrule. Stages from Twilight Princess, Ocarina of Time, and Skyward Sword make their appearances all with their own unique environments and quirks.
–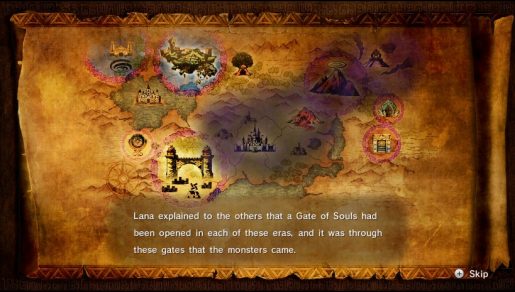 The playable cast to Hyrule Warriors is fairly limited in scope but doesn't serve as a negative point, especially when balanced against other Warriors title. One Piece: Pirate Warriors and Fist of the North Star: Ken's Rage each featured a playable cast of a baker's dozen or less. Hyrule Warriors features thirteen to unlock, a couple more coming as future DLC, and many of the playable cast have multiple weapons that give them entirely different move-sets. Using Link with either his signature Master Sword or Fire Rod both control quite differently and are each effective in their own ways.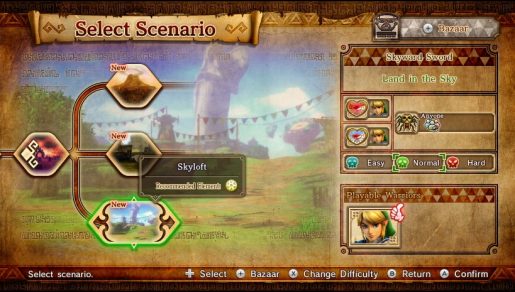 Sub-weapons also offer an integral part of the fighting experience and are available to every character at any time once unlocked during the story. Link's first tool in his arsenal is the signature bomb. Not content with just throwing one, Link tosses a handful out in rapid succession. Randomly an enemy or cut grass will drop a temporary power-up that increases this to a giant bomb capable of blowing away an entire enemy squad. The same goes for the other tools available: boomerangs, bow and arrow, hookshot, and more.
Missions in Hyrule Warriors tend to consume a longer chunk of time than other Warriors title, so it's important to set aside a good 20-30 minutes per mission. Missions may appear to be quite basic, typically ranging along taking certain bases/keeps from the enemy before advancing onto the enemy commander. It's never that straightforward, as new obstacles and challenges present themselves in a unique fashion for each stage. You may be sweeping through the map, capturing keep after keep only to have an enemy ambush reveal itself and start taking back your hard work, dropping ally morale and causing a general headache.
Hyrule Warriors Review

,