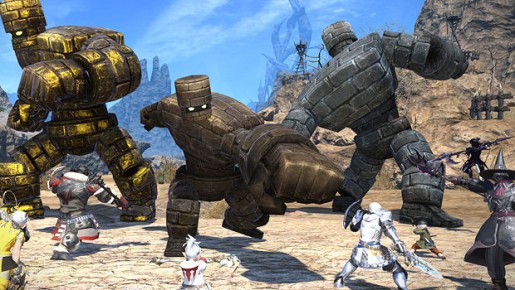 Square Enix is pleased to announce today that the Dragon Quest X event that debuted in Final Fantasy XIV several months ago finally makes return in Eorzea starting today.
Fans who are still playing Final Fantasy XIV and never had a chance to participate in the event before, you can do so now and get exclusive items for your characters. To start the quest, simply head over to the quest-giver in Ul'dah. As soon as players initiate the quest, a series of FATE battles will commence. Finish them and players will get a Golem Minion and a unique helmet.
Final Fantasy XIV is now available on PS4, PS3, and PC. The return of the Dragon Quest X event is part of the game's first anniversary celebration.