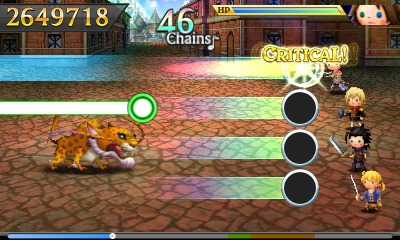 In addition to watching your skills, it's also important to pay attention to items too. These include things like shards to unlock characters, cards that let you look at designs plus you can use them to boost stats and finally standard items. Similar to reactive skills, items are used once you meet some sort of condition. To give you an idea, the potion is used once you lose a certain amount of health, so they can be useful in a difficult situation or quests.
Similar to the originals chaos temple, we have quest mode, which is basically the same thing only expanded further. Here you need to do a number of predetermined stages to make it to a boss that you need to defeat for a reward. However, it's harder than it sounds.
Unlike normal stages, quest mode is more or less a survival mode, where health does not regenerate between songs and a number of stages must be completed in order to successfully complete the quest. Along the way there will be branching paths with different rewards or advantages, like gates usually let you skip a stage if you have and use a key, where as a specially marked stage might have a really useful item. These stages come in a number of lengths and are really just a fun way to change up the standard formula.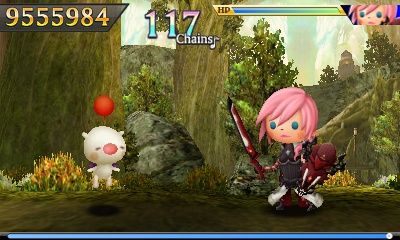 The newly added versus mode also offers a number of changes to the basic concept. Here you need to play the game, while achieving a higher score than your enemy. To make this mode more interesting, once you achieve so many point you'll do a random attack to your enemy, which alters their game for a short period of time. These include a smaller margin of error, changing how the notes move and other such things. Since this mode can be played against either the AI or humans, it can be a lot of fun if you're looking for a twist on the standard gameplay or just want to beat your friends.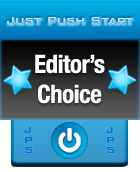 Long story short, Final Fantasy Theatrhythm Curtain Call is pretty much everything you could hope for in a sequel. There are a few changes that don't change the core game, but are enough to make it feel like it's something else. Plus significantly more content was added, which allows Curtain Call to really feel like a sequel over an enhanced or updated version. Needless to say, if you love Final Fantasy or the original Theatrhythm, then you're going to enjoy this game.
Final Fantasy Theatrhythm Curtain Call Review

,