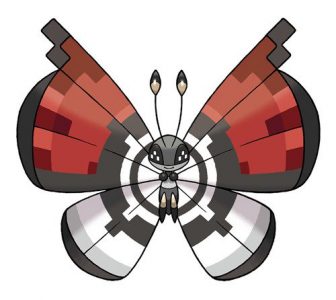 In celebration of The Pokemon Company's launch of the Pokemon Center online store in North America, a Pokeball-Themed Pokemon is up for grabs via the Nintendo Wi-Fi Connection of Pokemon X and Y.
For a limited time, players who own Pokemon X and/or Pokemon Y can go ahead and grab the very rare Pokeball-Themed Vivillon. Trainers have until August 12 to download it. Only gamers who own a North American version of the game can download the Pokemon through the Nintendo Wi-Fi connection.
When players get Vivillon, it will have the following moves: Stun Spore, Gust, Light Screen, and Struggle Bug.