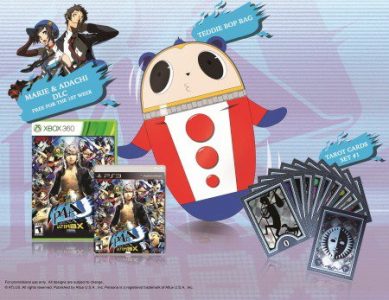 Atlus announced today that Persona 4 Arena Ultimax for the Xbox 360 and PlayStation 3 will be available on September 30 in North America.
Those who will pre-order the game starting today will get an inflatable Teddie bop bag and part one of the Persona tarot card collection. Fans who are interested in getting the second part can get it by purchasing the Persona Q: Shadow of the Labyrinth The Wild Cards premium edition.
In addition, those will get the game at launch will have an opportunity to download Marie from Persona 4 Golden and Adachi for free.
Check back with us this September for our review of the game.