In Ninja Gaiden 3, there are roughly a dozen of bosses that you'll be able to fight from the beginning to end. This time around in Ninja Gaiden 3, the bosses within the game are pushovers, unlike previous Ninja Gaiden games.
At every stage (or days) within Ninja Gaiden 3, there is a boss waiting for you. Since you'll be using the Dragon Sword wielded by Ryu Hayabusa, make sure that you know how to block with the L1 button as it will be useful in a majority of the boss fights. Aside from the use of L1, if you combine blocking with the left analog stick, you will be able to glide through the enemy which helps avoid attacks. Also, another tip for successfully beating a boss is to know when to attack and learn the enemy's pattern.
Here are the list of bosses that you can expect in Ninja Gaiden 3.
Masked-Man in Red Part 1 – Day Zero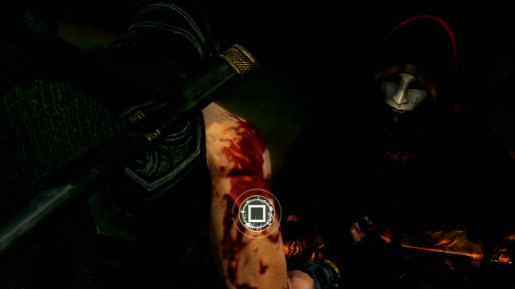 The Masked-Man in Red is the first boss you'll encounter at the end of the first stage. His attacks rely mostly on sword play. With the proper use of the blocking and gliding on and off at him with the L1 button, you can keep on striking at him.
Helicopter – Day 1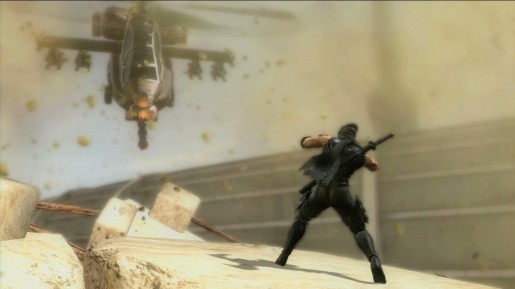 The Helicopter boss fight is easy. Simply use the Bow to attack it. Its attack consist primarily of the on and off barrage of missiles. Simply run and jump to avoid the incoming missiles.
T-Rex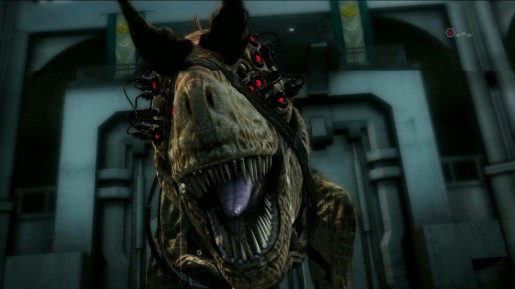 T-Rex has three forms:
1. When the metal shield is on its body, attack its feet. To avoid getting hit, keep on gliding back and forth. When the QTE prompt appears it will trigger the T-Rex's second form. Here its body will have some kind of metal shield. The pattern of its attack are dashing through one time and during the second time it will stumble and fall on its face.
2. With the metal shield on its body, you now have to attack its face. Wait for the boss to stumble on its feet. Keep on dodging the attacks.
3. The T-Rex's final form occurs when it gets really mad starts chasing the player. Simply keep on running and be sure to avoid the T-Rex at all costs.
God Prototype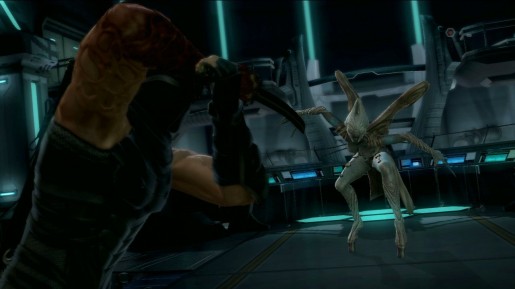 God Prototype has two forms:
1. Watch out for her slash attacks. Keep a good amount of distance from her when she starts shooting up beams. Also, another power of hers is when she changes her arm into different things, such as long tentacles and a humongous arm.
2. Get out from the area where you first fought her and you'll encounter her again in a room with a lot of test tubes. God Prototype has the same pattern of attacks here. So stick with the same tactics.