Fall 2014 looks to be a big launch for our industry. With so many heavy hitters coming out on pretty much a weekly basis once August rolls around, it might be a bit overwhelming for the average gamer to keep up. Sometimes you want to take a break from the yearly Call of Duty push or AAA blockbusters and just want something relaxing (and portable). We've taken the liberty of finding the five best 3DS games coming out this fall to unwind with or take on a trip.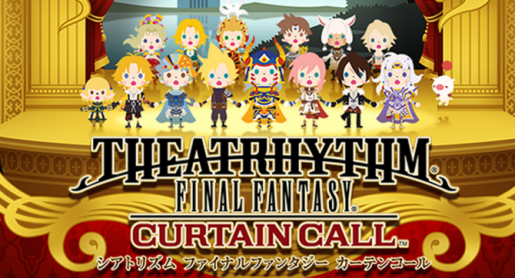 #5:Theatrhythm Final Fantasy: Curtain Call (September 16th)
This cute sequel to the first Theatrhythm continues the streak of cute Final Fantasy cast members tapping and swiping their way through the most memorable tracks in the series' catalog. The full tracklist from the previous title returns (with the sole exception of 'Somnus' from Final Fantasy Versus XIII/Final Fantasy XV). Over 220 tracks fill the song list, ranging from mainline entries to Final Fantasy: Crystal Chronicles to even a few DLC tracks from the Romancing SaGa series. The first Theatrhythm title was the my most played portable game of 2012 and this expanded version will certainly show that Lightning really can strike twice.