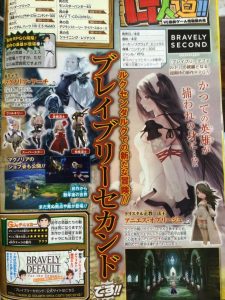 In the latest issue of Jump, the magazine revealed that Agnes will make a return in Bravely Second.
According to Jump magazine, Agnes Oblige became the pope of the Crystal Orthodoxy but was kidnapped during the peace signing ceremony. No further information was revealed but those who have played Bravely Default will be pleased to hear that one of the characters in the game will make a return in the sequel.
No release date has been announced yet for both the Japanese and English version of Bravely Second.