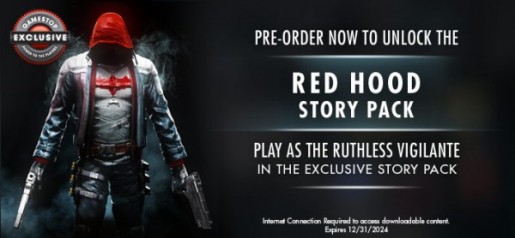 Gamestop revealed today that those who will pre-order the upcoming Batman: Arkham Knight at their store will get an exclusive story DLCs when the game comes out.
Gamers who will pre-order Batman: Arkham Knight starting today will include a "Red Hood Story Pack" where The Ruthless Vigilante will be a playable character. In addition, a "Harley Quinn Story Pack" will also be included, in which players can play as the infamous Harley Quinn.
Batman: Arkham Knight is scheduled for release in 2015. No definite date was revealed but it's coming next year.