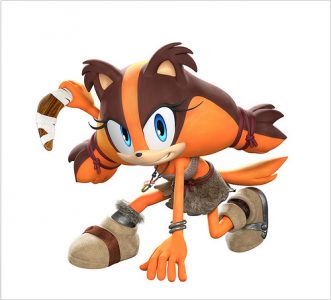 Earlier this year, Sonic Boom was revealed as the next Sonic the Hedgehog television series, along with a video game that would serve as a prequel to the TV show. The Sonic Boom TV series and game will be fully tied together and as a result, SEGA has now introduced a brand new character that will play a role in both, Sticks.
Sticks will be "a jungle badger who has spent most of her life living alone in the wilderness." According to the Chief Content Officer for the Sonic Brand at SEGA of America, Hiroyuki Miyazaki, Sticks will play an integral role in Sonic Boom.
Sticks is a significant addition to the Sonic Boom universe and the Sonic the Hedgehog franchise. She brings a quirky personality and perspective to the team dynamic, and we look forward to sharing this energetic and funny new character with the world.
To give us a little more on this new character, Sega of America released a video on their YouTube account showing off the character, along with her voice actor.