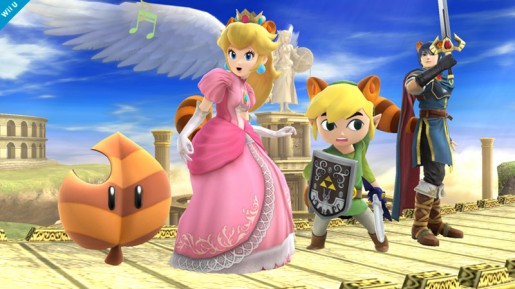 It's been a little while since we've had a substantial update for Super Smash Bros., with most updates since the latest Nintendo Direct just being images of characters. However, today we finally have one with a brand new item to the series, the Super Leaf.
Made famous in Super Mario Bros. 3 and getting a revival in recent years, the Super Leaf gives you the power of the Raccoon, complete with tail and ears.
Pic of the day. With the Super Leaf, any fighter can have ears and a tail. You can also float in the air by pressing the jump button. We're still figuring out whether you'll be able to attack with the tail…
I'm quite interested in seeing how this will be used on characters like Fox and Charizard, where a Raccoon tail and ears might either blend in or look strange.