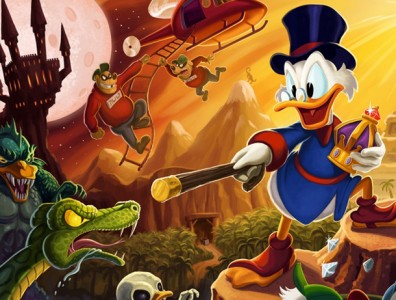 DuckTales Remastered was the fantastic upgrade to the Capcom classic from the NES that released last year for a number of platforms. DuckTales in general has always been known for its music, specifically the theme song, so of course the video game tie-in had to have memorable music. Luckily, the HD remake of the game didn't forget this element and brought us a soundtrack full of wonderful tunes, which is now available to download.
The DuckTales Remastered soundtrack is now available for purchase on both iTunes and the Amazon MP3 Store. However, you can actually access the soundtrack at no cost as well through Spotify, the free music streaming service.
This 47-song soundtrack will run you $11.99 on iTunes, but only $9.49 on Amazon. The soundtrack is available on both services as of right now.