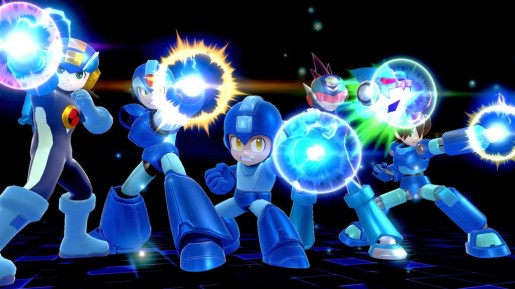 For awhile now, it has seemed like Capcom has forgotten all about the Blue Bomber, with Mega Man Legends being cancelled and no games in development that are for consoles or even handhelds right now. The only Mega Man appearance right now is in the upcoming Super Smash Bros., who seems to remember more about the series than Capcom does based on the recently revealed Final Smash for Mega Man.
During the Super Smash Bros. focused Nintendo Direct, we saw multiple Final Smashes revealed, but the coolest by far was the one for Mega Man. This is because it not only included the classic Blue Bomber, but four other variations of the character over the years with Mega Man X, Mega Man.EXE, Mega Man Volnutt and Star Force Mega Man.
This is incredibly cool to see and I'm still hoping we might see some alternate costumes for those in the final game.