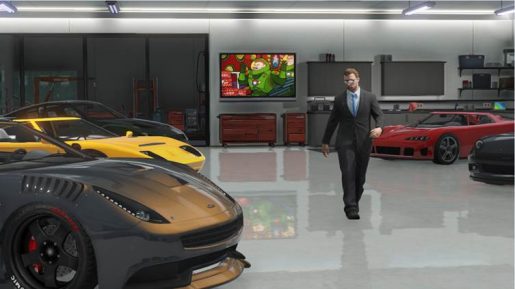 Grand Theft Auto Online arrived a little after the launch of the full game last fall and has been receiving update after update over the months since. Now, Rockstar Games has revealed some details about their upcoming spring updates that we can expect to see soon.
Capture Creator: Coming next week, the Creator community will be able to make their own original customized Capture Jobs and add to the over 3.5 million (and counting) player-created Deathmatches and Races currently available on Social Club.

The High Life Update: The High Life Update will allow players to expand their foothold in Los Santos with new high-end apartment options, the powerful Bullpup Rifle, new wardrobe items, the Dinka Thrust motorcycle and three new lavish cars to choose from, including the Super class Pegassi Zentorno.

Heists: Coming this spring to Grand Theft Auto Online, players can team up with their most trusted Crew members or with random other mercenaries in Grand Theft Auto Online to pull off cooperative Heist Missions for glory and profit.
No specific release dates were given for these updates, so keep an eye out for release dates that we will bring you in the near future.