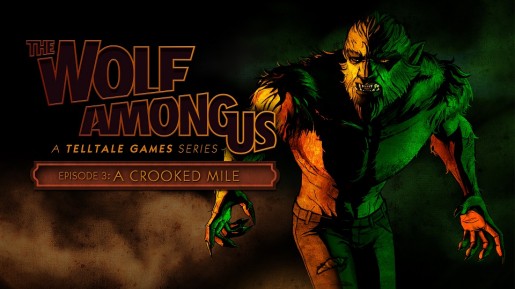 Telltale Games finally released their launch trailer for the latest episode of The Wolf Among Us the other day, but the trailer happened to be missing the one piece of information that was most wanted, a release date. Luckily, they have now officially set when the game should hit for a number of platforms.
Starting next Tuesday, April 8, you can get The Wolf Among Us: Episode 3 – A Crooked Mile on PlayStation 3 or PC, with a release the following day for Xbox 360 and iOS.
If you have not gotten the chance to try out The Wolf Among Us yet, you have the perfect opportunity to pick up the Season Pass right now and catch up ahead of the release of the third episode. Stay tuned for our review around the release of the next episode.