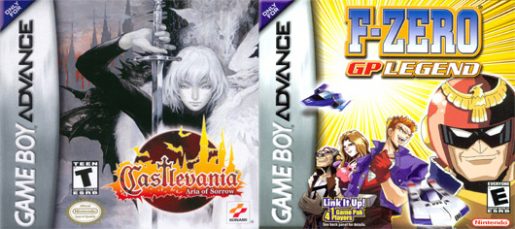 We finally got our first Game Boy Advance games added to the Wii U VC yesterday with Advance Wars, Metroid Fusion, and Mario & Luigi: Superstar Saga. With multiple other GBA games already announced, we got two more additions to the roster thanks to the Australian Classification Board.
Ratings popped up for two more Game Boy Advance games by the board, Castlevania: Aria of Sorrow and F-Zero: GP Legend. GP Legend is actually the second F-Zero game from the GBA scheduled for release with F-Zero: Maximum Velocity coming on April 17.
No release date is given for either game considering the source, but Nintendo does seem to be releasing them at a very fast rate to start.