With Donkey Kong Country: Tropical Freeze having just released, we thought it would be a good time to help out with some guides for the game. In this game, to access the three bonus levels in each world, you must find at least one secret exit to gain access to the rest. As a result, we thought it would be a good idea to tell you where to find these exits, as some are harder to find than the others. Just the other day we brought you the secret exits for the first world in the game and now it's time to take a look at the second world of the game, Autumn Heights.
2-4 Sawmill Thrill (Leads to 2-A Crumble Cavern)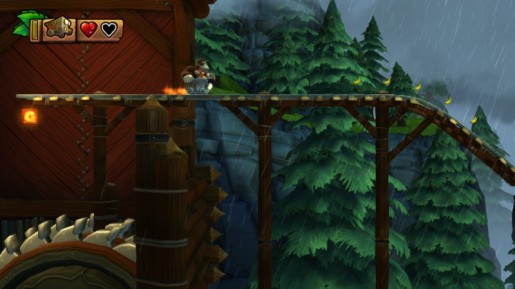 This one is going to be pretty far into the level, so be prepared to play most of it before you reach a split in the path. As a minecart stage, the level is pretty linear with a deviation in the path getting you to the secret exit. After the second checkpoint, you will get to a section where a giant saw is chasing you inside one of the mills. The saw segment will end right as you are going back outside, which can be seen in the above image.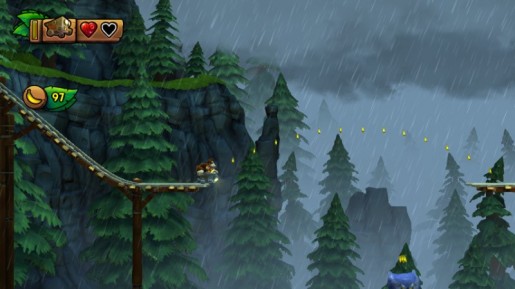 Almost directly after this point, which you can see in the image directly above this paragraph, you will see a gap that you usually would jump over. However, do not jump, but instead be prepared to bounce off of a giant owl that will take you to a new track, with a few more jumps required, that will lead to the secret exit.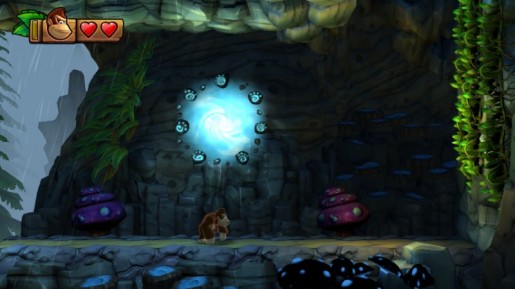 How To Reach 2-B Rodent Ruckus
Unlike the first world, the second world only features one secret exit that we told you about above. To gain access to 2-B, you simply have to beat 2-A outright. Then just like in the first world, to access 2-K, you must collect all four KONG letters in each other stage in Autumn Heights, including 2-A and 2-B.