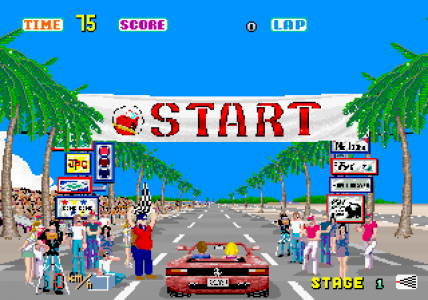 Sega started a line of games on the Nintendo 3DS known as Sega 3D Classics, where some of the best games from their past library were upgraded to 3D for the Nintendo 3DS. We've gotten multiple games like Sonic The Hedgehog and Space Harrier, with the second batch not even released in the US yet. However, the official Sega 3D Classics website has seemingly leaked another upcoming game, Out Run.
Out Run is an arcade racer that first made its debut in the arcade, but eventually made its way to both the Sega Master System and Sega Genesis. The game was even called more of a "driving game" than a racing game by its game designer.
While the logo for the game has popped up on the website, there is no information or even a page to link to like the other games. Hopefully we will receive more concrete information from Sega in the near future.