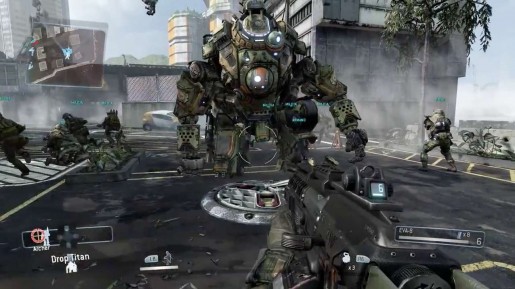 Earlier this morning, a new rumor popped up regarding the long-silent port of Titanfall coming to the Xbox 360. The port, handled externally by Bluepoint Games instead of the primary team at Respawn Entertainment, has long since been in an information lockdown, with few articles or even rumors stemming about its development. Now, long-time NeoGAF speculator and commentator Famousmortimer, aka Pete Dodd, has spoken up about a possible downgrade to Titanfall's parity.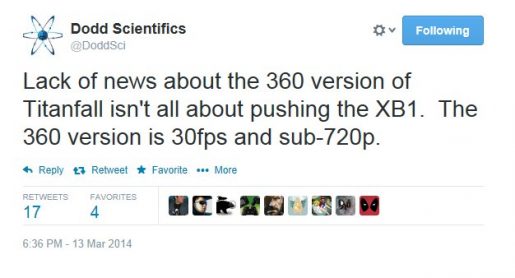 Coming out earlier this morning is a tweet from Pete Dodd's Twitter account, @DoddSci. While the sub-720p resolution for Titanfall is disappointing in this age of higher framerates, higher resolution, better textures, et cetera, this is certainly not the first time a shooter has released on the Xbox 360 platform with similar specifications. Halo 3 was originally 1152×640p30 at its release and upscaled internally by the Xbox 360. Battlefield 3 is another notable example of 30 frames per second.
Adding more fuel to the rumor flames is a quote from Respawn lead engineer Richard Baker, speaking to Eurogamer about the tech in Titanfall.
"Yeah, we've actually been playing it almost every day here. Bluepoint's developing it and we've mostly been hands-off, letting them make their own technical decisions," he says. "It seems pretty close [in terms of] feature parity and they're still working on getting the frame-rate up. I'm not sure about the resolution…"
Titanfall is currently out now for both Xbox One and PC with a targeted release date on March 25th for Xbox 360.