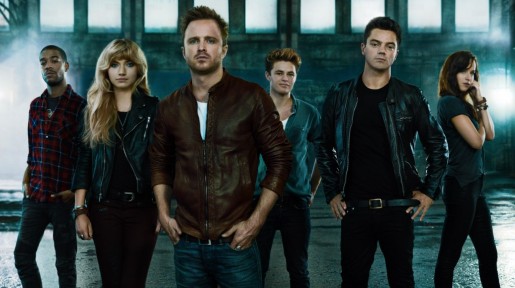 Need for Speed will be released this weekend in North America. Will it make a lot of money or will it tank?
Video game movies historically have performed horribly at the Box Office. Not to mention they are usually both poorly received for critics and fans. There is a chance that the Need for Speed movie might garner some fan support mainly because it's not butchering anything so to speak. Need for Speed games are racing titles so the movie won't be ruining beloved characters or stories. Unlike say the 1994 Street Fighter movie or any horrid Uwe Bowl film…
One thing that might work in Need for Speed's favor is the delay of Fast and Furious 7. Fast and Furious 7 was supposed to be released this year, but got delayed until 2015 because of Paul Walker's death. Since car fans cannot get their fix for high speed action in Fast and Furious 7, they might check out Need for Speed to get their adrenaline fix.
Another big addition to Need for Speed is the main star Aaron Paul. Paul's stock has risen thanks to his role in Breaking Bad. The guy is a likeable actor and Breaking Bad is still popular even though the series has finished. They were lucky to have got him instead of Taylor Kitsch. If John Carter got the role, there would be no buzz about the movie at all.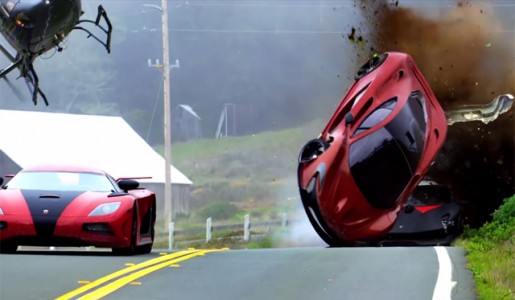 The Need for Speed games as a whole has sold over 140 million copies since 1994. There is an audience that will go see a movie full of fast cars and stuff. Not to mention its a genre of film that's different since it's not a sequel or a reboot.
Upon saying that, there are a number of factors that are going against the movie making big bucks at the Box Office. First of all, word of mouth could be negative judging by the critical response from the movie so far. Need for Speed only has a 23% rating over on Rotten Tomatoes. If the audience responds the same way, people might tell their friends not to waste money on watching the movie.
Another worrying factor is the lack of A list stars. Aaron Paul may be popular, but he's far from being household name. He isn't an A+ movie star like Tom Cruise, Johnny Depp or even The Rock. The only other recognizable name in the cast is Micheal Keaton, but that's about it. The Fast and Furious movies do well mainly because it has an ensemble cast. Casting unknowns is risky as it seems Dreamworks is relying on the "Need for Speed" name more than anything else.
Also, I feel Dreamworks or whoever was responsible chose a poor time for Aaron Paul to promote the film on WWE Raw earlier this month. Paul is a WWE fan, but promoting the movie in Chicago that night did nothing. The fans in the arena that night and people watching at home were more interested if CM Punk would return to the WWE more than anything else. It would have been better if Paul appeared to promote the movie on another episode of Raw…
BoxOffice.com is predicting Need for Speed could still come out on top this weekend with a $23 million weekend. Since the movie has a $66 million budget, this is an okay return. I'm guessing the movie will rely mostly on the International Box Office to get more money. I'm predicting a more modest $21 million weekend for Need for Speed judging on all the factors I just mentioned above.
My final verdict is that the Need for Speed movie will do okay, but won't be a huge success. I feel that the quality of the movie may be its downfall judging by its current rating from various critics. Another major factor that it might not do well is its lack of stars. There's a chance to movie will do well internationally, but I don't think it will do big business in North America.