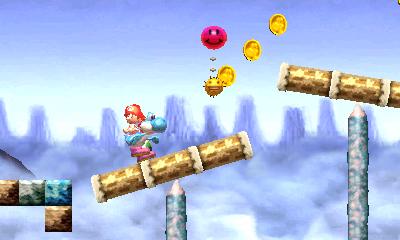 It's been almost six years since the last Yoshi's Island game was released on the Nintendo DS. For fans of the green-dinosaur Yoshi, Nintendo has released a follow-up title to the Nintendo 3DS titled Yoshi's New Island. Since the DS version launched back in 2006, expectations are quite high on this 3DS title. For hardcore fans expecting Yoshi's New Island to break any boundaries when it comes to innovation, this is where the game falls short.
Yoshi's New Island offers a story but to the point that you will not care. Just like its predecessor, Yoshi will be carrying Baby Mario on his back as they look for the missing Baby Luigi. You will be spending the next eight to nine hours of platforming in the new Egg Island where all you do is to protect Mario from harm. Yes, if you have played previous Yoshi Island's game, you are exactly doing the same thing but with new levels.
The biggest feature that will draw in fans of the series in this new Yoshi's Island game are the levels. Since the SNES and DS versions are praised due to its fantastic level designs, Yoshi's New Island excels once again in this department. In the plethora of worlds and levels that are available, fans will be pleased to see once again well designed levels.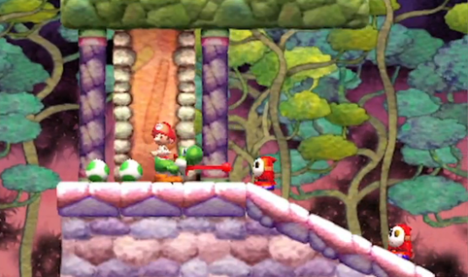 Just like I mentioned earlier, Yoshi's New Island is pretty much rinse and repeat just like its predecessor. Instead of making sure Yoshi doesn't die, you have to make sure that the Baby Mario is the one that doesn't get in harm's way. As you help Yoshi and Baby Mario find his baby brother Luigi, you will make sure that no enemy will hit you as when that happens, Mario will come floating around the level and you have ten or so seconds to get him back.
Completing a level in Yoshi's New Island is simple – just simply avoid enemies or eat them to give Yoshi some sort of an ability to vanquish them. Those who are expecting some new twists to make the gameplay will be disappointed here. If you have played the previous games, there is nothing really new to offer in this new outing.
Yoshi's New Island (3DS) Review

,