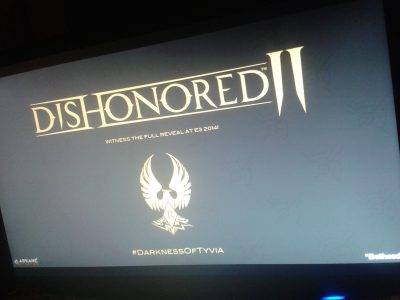 We are going to treat this is a rumor right now but man does this look legit. Dishonored II.
Dishonored had a lot of rich history to work with and it is no surprise that the guys at Arkane and Bethesda are revisiting that well. The image above leaked and promises a bigger reveal at E3 this year. It comes with the strange hashtag, #DarknessofTyvia. The only thing that is for sure is that in the bottom right you can see what appears to be a Dualshock 4 lightbar which could mean great news for Playstation 4 fans.
Edit: Tyvia is the northernmost island in the Empire Of Isles. Check out the interesting Wikia here for more info on the island it's many cities. It looks like it could be an awesome setting.
Editor's Note: We have reached out to Bethesda regarding the image and they had the following response:
We don't comment on rumor and speculation.
Not unexpected. I guess we will have to wait until they are ready to announce it assuming it all checks out.