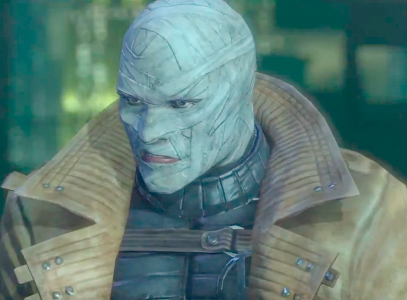 Last week, some images of posters at Gamestop, for what is said to be the next Batman: Arkham game from Rocksteady, made their way on the internet and has led to rampant speculation ever since. Now today, an interested tease has appeared on a Batman Facebook page that is run by Warner Bros.
The Batman: Hush community page posted the following tease:
Remember a little appearance by somebody in Arkham City?
Well things may be abut to get more interesting next month…
For those that played Batman: Arkham City fully, including all the sidequests, you could very easily assume that Hush could have a major presence in the next title, so this is no big surprise. Combining that with the timing of an imminent announcement coming soon, this seems like it could be legitimate, especially with Warner Bros. running the page. We'll just have to wait until later this month to find out for sure.