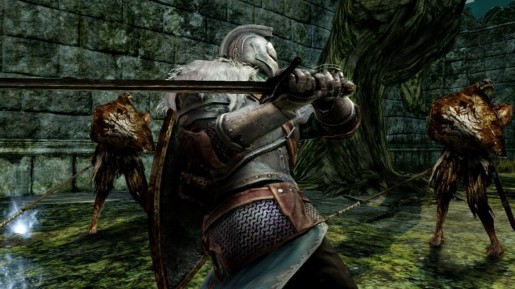 Visually, the game improved quite a bit. Instead of the gothic and very sad locales of the first Dark Souls game, the sequel will offer you a more vibrant setting that you may consider lively. Prepare to venture through castles, seaside lookout, lush forests, and underground caves where the environments and locales will shine. The textures have quite improved, but it's not a big improvement over its predecessor. As for the framerate, expect to see some occasional drops. Looking for a high texture resolutions and stable frame rate? Get the PC version.
If you are fond of the multiplayer portion of Dark Souls where you can summon other players in your world, it's somewhat the same in Dark Souls 2. Whenever you are in Hollow form and you are out of Human Effigy, your best bet is to either invade other worlds through PvP or help other people take down bosses and hope you get turned into human form. The White Soapstone makes a return and this will be used a lot of times throughout your lengthy adventure in Dark Souls 2. As for the amount of players that can play, it still remains up to three and can now use voice chat with other people. Since Dark Souls 2 is a game where your patience will be tested and ability, it's not bad at all to look for help, just watch out for bad players who doesn't know what they're doing because they'll most likely be one of the causes to lose your souls.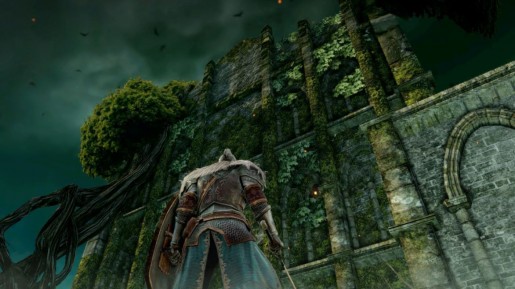 Similar to Demon's Souls where you have the Nexus as your base of operations, From Software adapts that and creates a home base for Dark Souls 2 where it's called Majula. Majority of the NPCs that you will meet in the game, you can talk to them several times until they will join your cause. When they do, you will have a homebase with shops and other convenient services that will help you out in reaching the king of Drangleic castle.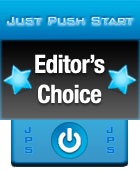 In the end, Dark Souls 2 might seems more of an expansion to the first Dark Souls, but it's not. The changes and new additions From Software did and the adaptations of the good features from Demon's Souls are enough to call this game a standalone and worth the price tag. The bosses, the lore, and the new challenges that await are worth spending your next one hundred hours. If you are a fan of Demon's Souls and Dark Souls, you will definitely enjoy this sequel. If you found Demon's Souls and Dark Souls to be really hard, you should avoid Dark Souls 2 because the difficulty remains the same.
[Editor's Note: Dark Souls 2 was reviewed on the PS3 platform. The game was provided to us by the publisher for review purposes.]
Dark Souls 2 (PS3) Review

,