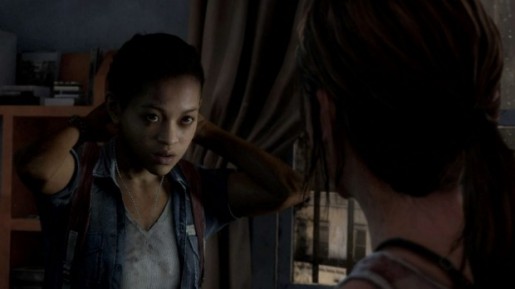 It is worth mentioning a good hunk of the content here more or less requires the player to have read the American Dream series of comics to fully understand every aspect including mere mentions of characters who have only existed in the comic. This is where the content falls short as an addition to the existing content. Most players will only truly understand the parts that take place within the main game and the prequel parts are more or less filler for those who have not invested in the 'full' experience with the comic. Naughty Dog has assumed that everyone will read the aforementioned comic and are up to par. If that was the case, it should have been included in the season pass.
This isn't the only place that the content falls short though, sure there are a few cut scenes and areas that bode well to offer unique aspects such as near the end where infected and hunters fight among themselves while you strategically pick them off. However, it all feels a bit short clocking in at about two hours or less depending on skill. There are collectibles though strewn about to raise the replay value along with various trophies for difficulty, conversations and activities with Riley but nothing that can't be done in one playthrough. My first time through I was able to miss only one collectible and that is with average sleuthing. Two times through the main story and I am still missing a ton of collection items.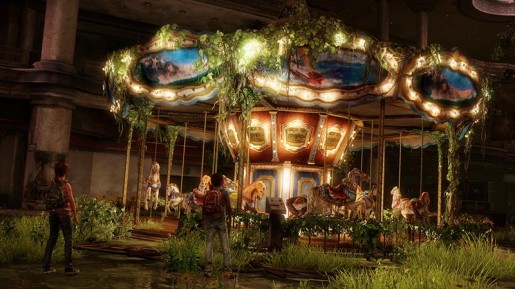 Despite what missteps Left Behind may have taken in the gameplay department, they really hunkered down in the story and emotional standpoint. In both scenarios, you find new elements that acted as call backs to the main game and subtle nods to what is to come later in Ellie's life. Of course the key focus here is Ellie's relationship to Riley and how it helped create the Ellie that Joel and everyone else has come accustomed to. From an emotional standpoint, I was taken aback by the ending. However, those expecting a more definite conclusion compared to the abrupt ending of the main story you will have to continue your search as Left Behind sticks with what is now The Last Of Us trademark, fade to black.
The Last Of Us: Left Behind may not be the mind-blowing experience that many are expecting but it will make you feel for Ellie more than ever and truly understand her as a character. It may be short but it is also sweet. If you are able to look past the missing plot points that only those who followed up on the story which is portrayed in a different medium and the length itself than maybe you will enjoy this. I had a hard time coping with this so it left me a little somber as I am sure the content will leave many of you.
[Editor's Note: The Last of Us: Left Behind was reviewed on the PS3 platform. The game was provided to us by the publisher for review purposes.]
The Last Of Us: Left Behind Review

,