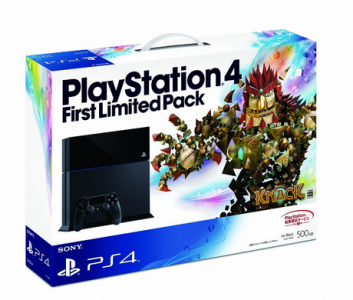 Knack was the best selling game during the launch of the PS4 over in Japan.
Famitsu has reported that the "PlayStation 4 First Limited Pack" was the main factor of Knack's success. This is because Knack came bundled for free with the PS4. In second place was Yakuza Ishin.
This is different from the North American and European PS4 launches. Call of Duty: Ghosts and FIFA 14 were the best selling PS4 games respectively.
Check out the top five selling PS4 games in Japan below:
1) Knack
2) Yakuza Ishin
3) Battlefield 4
4) Killzone: Shadow Fall
5) Dynasty Warriors 8