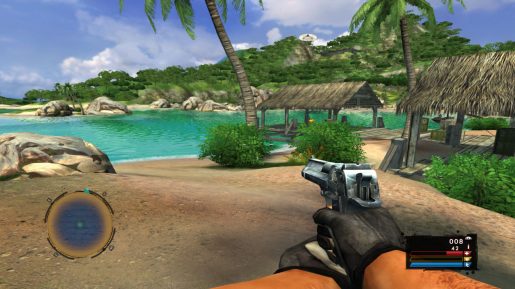 This announcement is not very shocking at all, but it has been revealed by Ubisoft that Far Cry Classic is coming to both Xbox Live and PlayStation Network as a digital download in the US next week. A Far Cry Collection was announced recently, but Far Cry Classic happened to be missing from it. Following that news, we discovered that Far Cry Classic would be coming as its own digital download on both XBLA and PSN in Europe, but nothing had been said about the US, until now.
Return to where it all began with Far Cry Classic and relive the game that left a legacy. With graphical enhancements, revamped cut-scenes, and a fresh new user interface, Far Cry Classic allows players to experience all the action and chilling gameplay that made Far Cry legendary.
For those interested, you can purchase this new game for only $9.99 beginning on February 11 for both the Xbox 360 and PlayStation 3 platforms. Also, don't forget that the PlayStation 3 exclusive Far Cry Collection will be available in stores on the same day, which includes Far Cry 2, Far Cry 3, and Far Cry 3: Blood Dragon.