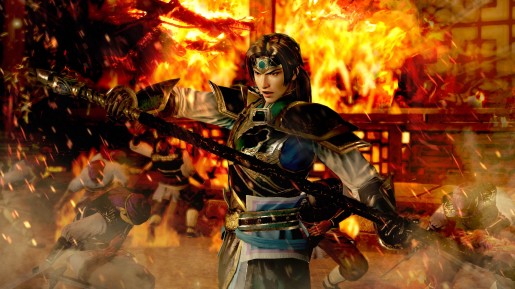 Dynasty Warriors 8 arrived in both Japan and the US in 2013, but like some past iterations in the series, they haven't stopped with the base release. Tecmo Koei announced today the release date in the US for both Dynasty Warriors 8: Xtreme Legends on PlayStation 3, as well as Dynasty Warriors 8: Xtreme Legends Complete Edition for PlayStation 4 and PlayStation Vita. Both versions of this game will release across the three platforms very soon on March 25.
Dynasty Warriors 8: Xtreme Legends for PlayStation 3 is a standalone expansion with plenty of content.
It will include new episodes that add to the story of the three kingdoms the game revolves around, focusing on the exploits of the mightiest of warriors, Lu Bu. Additionally, DW8XL will see the introduction of five new characters, giving players the option to choose between 82 warriors in total. DW8XL will also feature multiple hypothetical scenarios that alter the plotlines of various episodes throughout the 'Romance of the Three Kingdoms' story, an expanded Ambition Mode and the popular Challenge Mode. The Free Mode has also been significantly enhanced, featuring among other things, the Xtreme Legends 'Ultimate' difficulty level.
Dynasty Warriors 8: Xtreme Legends Complete Edition is exactly what it names sounds like, a complete version of the game with all the content from the original Dynasty Warriors 8 game, as well as the above listed additions. Dynasty Warriors 8 save data is transferable across three platforms as well, so you should be in good shape to continue your game if you want to pick it up on PlayStation 4 or PlayStation Vita and have played it on PlayStation 3 in the past.