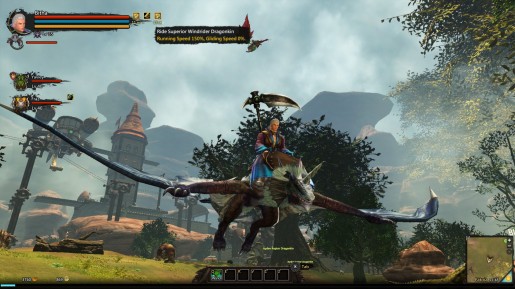 Dragon's Prophet is a massively multiplayer online role-playing game that launched back in September 2013 in the US with a free-to-play style. Multiple months later, Sony Online Entertainment has now announced that the game has received a new update with plenty of new content for you to check out.
This new update brings a brand new zone for you to explore known as Olandra.
Olandra adds another dimension to the fantasy MMOPRG, introducing the game's first underwater dungeon, Shrine of Handras. This Legendary Dungeon features five new bosses with mechanics never-before-seen in Dragon's Prophet, deadly aqua monsters and whirlpools, and frequent Stone Shards drops, which give access to rare and powerful weapons. In addition to ruthless bosses and new dragons, with this zone, players will see a level cap increase from 90 to 94.
That is far from all, as the game has added what they are calling Treasure Hunts. Once a week, gamers can look for traveling merchants within the game, which will provide clues and puzzles that will lead to hidden rewards and treasures.
Dragon's Prophet is also celebrating the Chinese New Year this week, by having a rare capturable Eastern Dragon in each zone until February 13. These dragons will only respawn once every few hours, so keep your eyes open if you want to get a chance at grabbing these dragons.