While under a very different name, the Earth Defense Force series dates back to over a decade ago as part of what is known as the Simple Series from D3 Publisher. The first entry was known as The Chikyuu Boueigun, or Monster Attack in Europe, while never getting a release in the US. The series continued with a few more titles that never made it to the US, until Earth Defense Force 2017 for the Xbox 360 in 2007. This was followed by another title in 2011, as well as a few ports of older games for the PlayStation Vita. Now eight years from the Japanese release date of Earth Defense Force 2017 in Japan, D3 Publisher and series developer Sandlot have one again teamed up with Earth Defense Force 2025.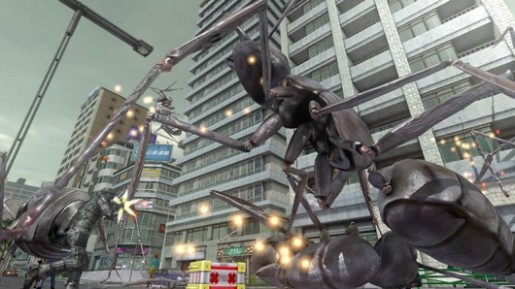 The Earth Defense Force series has always been known for its very campy nature, due to its over the top enemies and weapons. That certainly has not changed at all this time around with the old B-movie feel still in tact, as you face off against giant insect thats look like they crawled right off of the big screen from a 1950s science fiction movie. Prepare yourself for hordes of ants, spiders, bees, and much more.
Earth Defense Force 2025 provides a few different, while still somewhat similar, game modes to choose from with: Mission Mode, Online Mission Mode, and Versus Mode. When starting up Mission Mode, you will definitely feel in familiar territory if you have played previous titles, especially 2017. The game is set up with over 80 missions that mix and match different locations and giant insects for you to fight.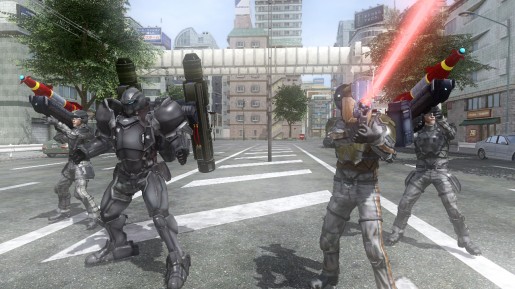 The first mission starts in a city setting, as in the past, where you will jump straight into the action. Throughout the different missions in the game, you will find other locations to explore, but they do begin to get a little repetitive after awhile due to lacking stage design. A local two-player splitscreen option is available too, which I was so glad to see. Local splitscreen in shooters are getting cut more and more these days and is something I think a lot of games are sorely lacking.
Earth Defense Force 2025 breaks a cardinal sin of gaming by starting your game experience out way too slowly. At least the first 10 missions are very basic and honestly got quite boring. Luckily, the missions do pick up the pace quite a bit, with a lot more varying objectives in each stage. These do tend to still feel a little monotonous at times, but they are still fun for the most part, especially in small spurts. What I learned from playing this game is that it is best played in small gaming sessions. By doing this, you will not get burned out as quickly due to repetition and can appreciate the experience a little more.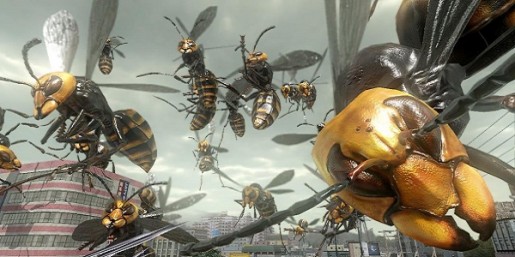 Online Mission Mode is exactly as it sounds, the ability to do the single player missions, but with a little help online. You can choose to go online by yourself and join up with up to three other players online, either through creating your own party or joining another. This allows you to partner up with random strangers or your friends who also own the game. There is also the option to have one friend join in with you locally in splitscreen action while partnering up with two others online. As I said above, this is a very nice inclusion that is more of a dying trend these days in gaming.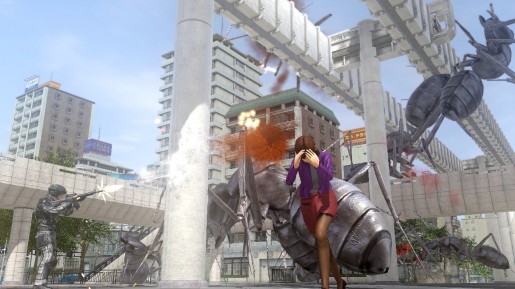 For those that just want to face off against one another, there is also a local two-player splitscreen Versus Mode. This allows you to fight one another in the maps we see throughout the other two modes in the game. This is a lot of fun to do with a friend, but it is disappointing that you cannot go online in this mode to square off against others.
Earth Defense Force 2025 Review

,