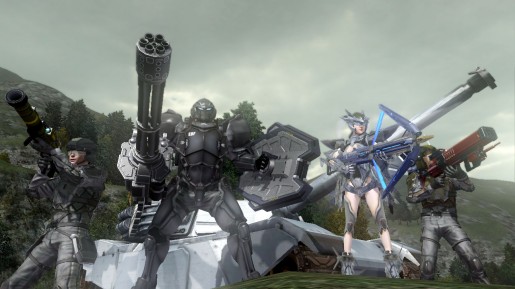 Unlike Earth Defense Force 2017 that did not give you much customization of your character outside of weapons, 2025 adds in a class element to give you a lot more variety. These include the Ranger, Wing Diver, Air Raider, and Fencer classes. The Ranger class is your typical soldier class found in previous games, which is good for beginners, as the game recommends, with basic gunplay that you expect in this type of game.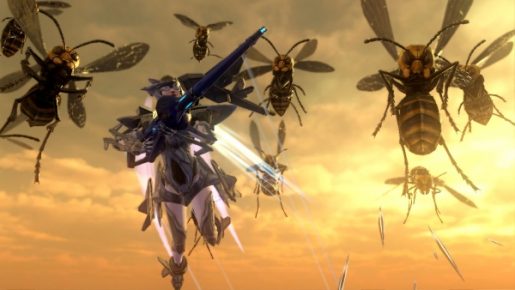 Wing Diver is also pretty simplistic for beginners, which happened to be my overall favorite. Air Raider is really only useful if you are doing co-op missions with others and Fencer is just difficult to learn, especially with the game not giving much of a tutorial whatsoever on how to do so. There are a lot of differences between the four classes, so I found it a good idea to switch off between the different classes in mission mode to allow for more variety in the stages. This is one of those games where you may begin to feel like you are just going through the motions if you stick with one class constantly, so this definitely helps.
While most of the controls in Earth Defense Force 2025 are pretty simplistic, that does not mean there are more complicated abilities that you need to master. Due to jumping straight into the action in the first mission, as mentioned above, the game is missing a much needed tutorial stage or training mode. The Ranger class is pretty simple to figure out, as is Wing Diver, but the Air Raider and Fencer classes greatly suffer from a lack of information. Even the simplistic Ranger class annoyed me quite a bit with two specific moves. This was the the fact that both jump and a dodge roll movie are mapped to the left trigger in the Ranger class, with the game seeming to always do the wrong one when you need it. It seemed to work that if you need to dodge you hit that a different direction than you are moving, but half the time it still messed up for me.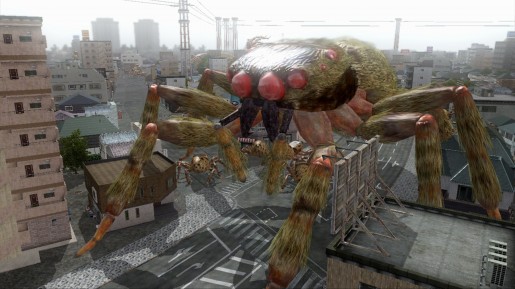 Earth Defense Force 2025 does provide a good bit of variety in its enemies, though I couldn't help but see the jumping spider enemies as Tektites from The Legend of Zelda series. When facing these various insects, they almost always take over the screen coming from everywhere, which leads to a lot of downgrades in performance. I experienced a lot of slowdown in areas with lots of enemies, which really hurts a game like this where you want to be very fast paced and in control. Using the exact same designs for each insect type also was a problem as it makes it very difficult to tell if you are shooting an insect that is dead or alive, especially when facing hordes of giant ants.
The graphics are certainly not one of the strongpoints of this title, as it feels far from a late generation Xbox 360 title. There is nothing inspired about the designs and that can be seen even more due to the repetitious nature of the game. While not completely surprising due to the number of missions and budget style of the game, it still feels very dated compared to other games in the genre today. The voice acting, especially by civilians, is atrocious most of the time, which isn't helped by what seems to be a theme with this game, its repetitive nature.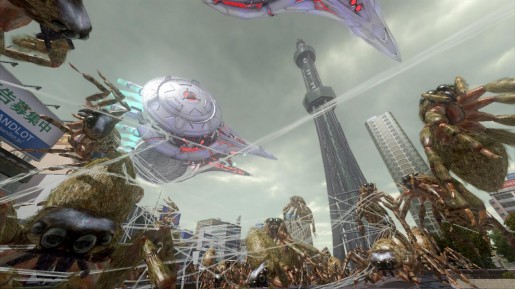 There were also some issues with the physics as shooting 18-wheeler trucks would send them directly through the others behind it, almost as if it was phasing through it, without any damage to the other vehicle. That may seem a bit nitpicky, but little things like that can really take me out of a game.
Thanks to a high number of missions, multiple classes, and the ability to acquire and upgrade new weapons, there is a good level of longevity in this game. As with past games in the franchise, there are no shortage of weapons, which are obtained through the replay of levels on higher difficulties. This extends your playtime with this game, especially with the leveling system built around the weapons and the ability to interchange them in each class.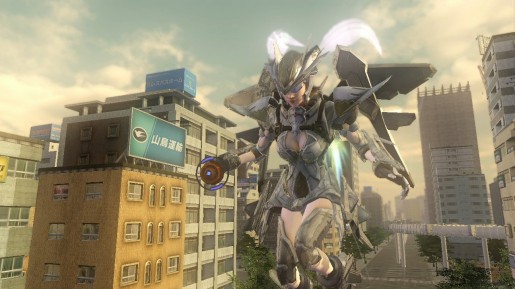 Earth Defense Force 2025 is pretty much what you would expect if you've played past entries in the franchise. It is full of B-movie science fiction elements, but feels way too monotonous most of the time. The game starts out very slowly, but does luckily pick up after awhile with more variety in the mission types. The graphics feel very outdated and the game doesn't run as smooth as it should, but the game can still be a lot of fun in shorter game sessions, especially if you are playing with a friend locally or even with up to three others online. While I remember Earth Defense Force 2017 being more standout to me back in the early days of the Xbox 360, Earth Defense Force 2025 is still one that you may want to give a try sometime if you love the nostalgic feel of old science fiction movies or just want to vent some anger on giant insects.
[Editor's Note:Earth Defense Force 2025 was reviewed on the Xbox 360. The game was provided to us by the publisher for review purposes.]
Earth Defense Force 2025 Review

,