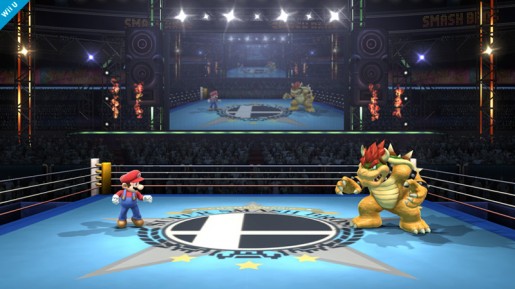 Ever since the reveal trailer of Super Smash Bros. around last year's E3, we knew a boxing ring themed stage was in the game. This led to even more speculation of Little Mac being included in the game, which was finally confirmed a couple weeks ago. Now, Masahiro Sakurai has used the second update of the week to detail that there is not only boxing ring stage design, but two.
Pic of the day. There are actually two versions of the boxing ring stage! This ring is the Smash Bros. version…

…and this one is the Punch Out!! W.V.B.A. design. King Dedede really likes fighting in the ring, doesn't he?
His two post on Miiverse each included an image of the two, so check them out for yourself below.