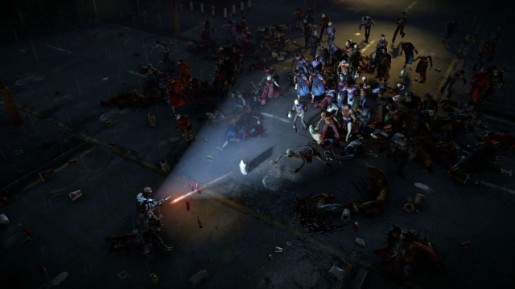 Dead Nation was a very popular indie game that was released on the PlayStation 3. Even being offered as one of the free titles upon the PlayStation Network hack, Dead Nation has well known by most PlayStation 3 owners. Now, it appears that we are getting the game for PlayStation 4, on top of the already announced PS Vita edition, in a new release known as Dead Nation: Apocalypse Edition.
Yesterday, the official PlayStation blog of Asia had a preview for the upcoming PS Plus offerings for March, which included this previously unannounced game. That has since been confirmed by other regions, including the US in their updates. The listing describes this new versions as:
Run-and-gun through the zombie apocalypse as hit arcade shooter Dead Nation shuffles onto PlayStation 4. Fight for your life alone or with a friend as Jack McReady or Scarlett Blake as you step onto the streets of a city overrunwith undead flesh-eaters. And, if you're feeling really brave, take a walk down the Road of Devastation – a deadly experiment that pushes your survival skills to the absolute limit as you face hordes of zombies with no extra lives and no second chances. The dead may walk – but you can make sure they don't walk very far.
Look to add Dead Nation: Apocalypse Edition to your game collection sometime in March as long as you are a PS Plus subscriber.