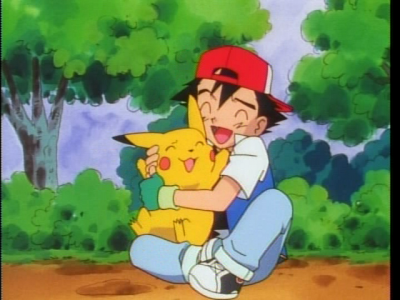 In this generation of gaming, almost everyone has likely seen at least one episode of the Pokemon anime series, rather it is from the Kanto region in the late 90s or more recent outings like Black & White or X & Y. A little while back, we told you that a few later seasons of the anime, as well as a few movies, were set to arrive on Hulu, in which I mentioned how nice it would be if they were on Netflix. Luckily, our wishes have come true as it has been announced by The Pokemon Company that the Pokemon anime will be joining the streaming video service this Saturday, March 1.
While it will not be a mass addition, like we saw with Star Trek and Power Rangers in recent years, the Pokemon anime is starting out with only a couple seasons. The good news is that one of those seasons is the very first season of the anime, that most of us know and love, based in the Kanto region and showing Ash from the beginning. The Pokemon Black & White season is also being added at this time, along with two movies set during that era, Pokémon the Movie: Black—Victini and Reshiram and Pokémon the Movie: White—Victini and Zekrom.
The first season of the anime will be available in US, Canada, the United Kingdom, and Ireland, while Black & White and the two movies will be available in all Netflix territories. Hopefully this is a sign of more to come in the future, but we are at least getting the most classic season starting this Saturday, so make sure to clear some time on your schedule for a little Pokemon marathon!