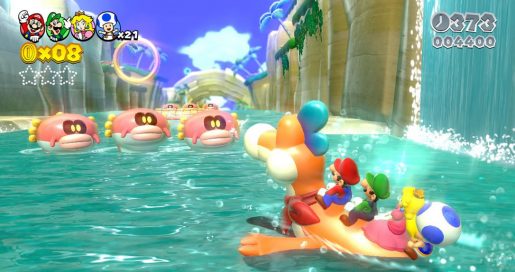 Super Mario 3D World hit the scene back in late January to personally become one of my favorite games of the year very quickly. One of the absolute best elements of the game is the ability to play with up to four friends at the same time. However, while it seemed set up well for it, the game did not include online play. The game's producer, Yoshiaki Koizumi, has explained the lack of this feature in this month's Game Informer.
We've been testing online multiplayer since the days of Super Mario Galaxy, but with this title we really wanted to deliver an experience that you can share with family, friends, or your boyfriend or girlfriend in the same place like you did with the original NES. We really want players to have fun in front of the TV, talking while they help each other out or get in each other's way.
I personally can't disagree with him on nothing being better than playing a game like Super Mario 3D World with friends in person, but it would be nice to have the ability to do it online if you wanted.