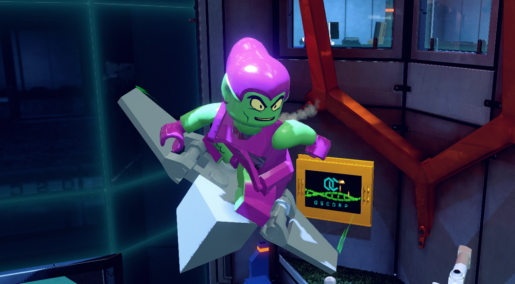 The huge planet eater known as Galactus appears in the newest trailer for LEGO Marvel Super Heroes.
Another popular villain that is featured is Dr. Doom and his Doomray of Doom. Lots of Spider-Man villains feature in the trailer too such as Dr. Octopus, Green Goblin, Sandman and others.
LEGO Marvel Super Heroes will obviously have a ton of good guys too. If you've been watching any Marvel related movie for the past few years, chances are those heroes will be featured in the game.
LEGO Marvel Super Heroes will be released later this year for the Xbox 360, PS3, Wii U, Nintendo DS, Nintendo 3DS, PS Vita, PC as well as the PS4 and Xbox One.
Check out the new trailer for the game below: