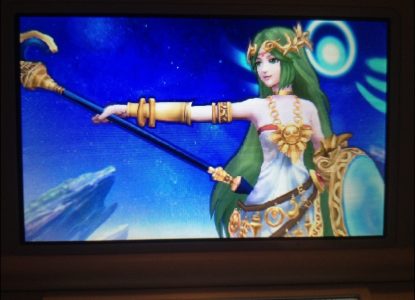 WARNING! NEW RUMORED CHARACTER POSSIBLY APPROACHING! So far, all of our character reveals for the upcoming Super Smash Bros. on Wii U and Nintendo 3DS have come from official sources, including reveal trailers during Nintendo Directs and updates on the official Super Smash Bros. website. However, today we have our first character rumor with actual legitimate looking images to go with it.
For the longest time, many have speculated that Palutena, who made a name for herself in Kid Icarus: Uprising, would be coming to the game. Now it appears that may be a reality if the leaked images provided are legitimate. The images leaked on 4chan last night and look better than any prior fakes we've seen such as for Mewtwo, which were obvious fakes. This one has near perfect lighting and angles to the pictures to where they seem to have a much better chance at being real.
Take a look at the images yourself and let us know what you think in the comments below. Are these real screenshots from the Nintendo 3DS version or no?